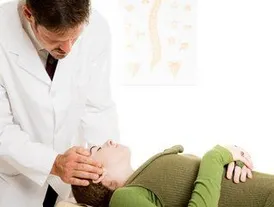 Adjustments, or manipulation as they're sometimes referred to, are the gentle movements of vertebrae in the spine or in joints of an extremity. The objective of this procedure is the correction of Vertebral Subluxation Complex (VSC), or Subluxation, which is simply the result of accumulated stresses.

When these vertebrae or joints are misaligned or dysfunctional, it can have overall systemic effects to muscular, nervous, or other systems of the body. Without proper adjustment, the function of all nerves and systems in the body is altered and we can't express our best health.

An adjustment is often a pressure from the chiropractor utilizing the hands or an instrument to move a vertebrae back into place or stimulate a specific area. This happens with a quick movement and is often without discomfort. You may hear a noise that sounds like you're cracking your knuckles referred to as joint cavitation. It is the release of gases such as oxygen and nitrogen from the joint.

Overall, adjustments are an excellent way to keep the body functioning at its highest level. When the body is in alignment, the body is able to respond and perform as it was designed to.
Click here for online scheduler for SATURDAY CHIROPRACTIC ADJUSTMENTS .